Emergency Department Leadership - Daylesford
Prepare yourself for Leadership.  The 'Emergency Department Leadership' course is a five-day program to develop your leadership toolkit and enable you to progress from great clinician to great leader. Over five-days, participants will take part in personal reflections, lectures, group tasks, case studies and other activities to enable their development as well-rounded, well-networked clinical leaders.

📅 Monday 8 - Friday 12 August 2022 SOLD OUT

EMERGENCY DEPARTMENT LEADERSHIP
EMERGENCY DEPARTMENT MANAGEMENT SKILLS – PREPARE YOURSELF FOR LEADERSHIP
OVERVIEW
This five-day program is a fantastic opportunity to develop your leadership toolkit and enable you to progress from great clinician to great leader.
Leading and managing are intrinsic parts of being a doctor. Often without formal recognition, doctors manage teams, lead service improvements, provide staff development opportunities and contribute to the day-to-day management of their departments.
From very early in their careers doctors have a significant impact on the quality and safety of patient care, on patient experience, staff morale, and on the effectiveness of the working environment.
Expand your skills and confidence in leadership, quality improvement, managing change, creating positive culture, financial management, driving clinical performance, managing projects, influencing organisational stakeholders and establishing robust training and research programs.
WHO SHOULD ATTEND?
Emergency Department Directors
Emergency Medicine Fellows (Medical)
Emergency Medicine Trainees (Medical)
Senior hospital administrators in Emergency Medicine
DATES
Dates: Monday 8 – Friday 12 August 2022
SOLD OUT – Please contact us to go on the waitlist.
LOCATION
Lake House, Daylesford, Victoria
EMERGENCY DEPARTMENT LEADERSHIP
EMERGENCY DEPARTMENT MANAGEMENT SKILLS – PREPARE YOURSELF FOR LEADERSHIP
Over five-days participants take part in personal reflections, lectures, group tasks, case studies and other activities to enable their development as well-rounded, well-networked clinical leaders.
Participants will be provided with self-directed online pre-learning activities (approximately 10 hours) in preparation for the program.
The course:
Provides an environment to practice leadership techniques and to benefit from the experience of international colleagues.
Is enhanced with the inclusion of a tertiary hospital COO on the teaching faculty to provide invaluable insight into hospital administration.
Is designed and relevant for participants from all global locations.
LEARNING OUTCOMES
Becoming an emergency medicine clinical leader

Measuring and improving quality of emergency care

Leading people in the emergency department setting

Developing a positive emergency department culture

Managing finances and budgets

Being accountable and driving performance

Managing emergency department projects

Managing the emergency care process

Establishing robust research and training programs

Influencing the organisation and other stakeholders
EMERGENCY DEPARTMENT LEADERSHIP
EMERGENCY DEPARTMENT MANAGEMENT SKILLS – PREPARE YOURSELF FOR LEADERSHIP
FEES
Cost: $2,500.00 (plus GST)
The registration fee includes the 5-day course and daily catering.
GROUP DINNERS (Optional)
Gourmet BBQ dinner
Monday 8 August 2022
$140.00 per person
Three-course dinner
Thursday 11 August 2022
$205.00 per person.
TERMS AND CONDITIONS
Due to the COVID pandemic, course dates that require in-person attendance are subject to change based on government advice.
If you are showing any symptoms of COVID-19 or have been in contact with a person that has been diagnosed with COVID-19 at the time of course delivery, we request you transfer or cancel your registration.
Cancelled registrations can be transferred to an alternative course or held in credit and used in the next 24 months.
Please note, when you register, you will be agreeing to the following:
Disclaimer:

The content of this course is directed at appropriately licensed and trained practitioners. It represents current information about the provision of emergency medical care. It is not intended to replace, and should not be construed as medical advice. Any concerns regarding a medical diagnosis or treatment should not be directed to a medical practitioner.

Course cancellation:

In very rare cases, due to clinical demand or other unforeseen, unavoidable reasons, courses may need to be cancelled. In this instance registrants will be advised urgently and will receive a full refund for registration fees.
REFUND POLICY
Substitution
If, after booking an event you are unable to attend, you are welcome to nominate someone else to attend in your place. Please advise substitutions via email so a correct name tag will be available at the registration desk. CPD hours will be allocated to the substitute delegate.
Refunds
Cancellation more than 30 days before the event: 70% refund.
Cancellation less than 30 days: no refund. A credit will be provided and can be used over 24-months from the date of cancellation.
Cancellation must be in writing.
EMERGENCY DEPARTMENT LEADERSHIP
EMERGENCY DEPARTMENT MANAGEMENT SKILLS – PREPARE YOURSELF FOR LEADERSHIP
LOCATION
The Lake House lies on the shores of beautiful Lake Daylesford. Walking tracks lead from the property, around the lake and into the Wombat State Forest, complete with local fauna and the abundant health creating mineral springs the area is renowned for.
Map:
https://goo.gl/maps/eFYFSrjxVsaaRrEUA
ACCOMMODATION
Special accommodation rates have been negotiated with the Lake House.
To book these rates, contact the Functions Team by telephone on +61 3 5348 3329 or email: functions@lakehouse.com.au and mention you are with the Alfred Health Emergency.
Please visit the website for more information: https://lakehouse.com.au/hotel/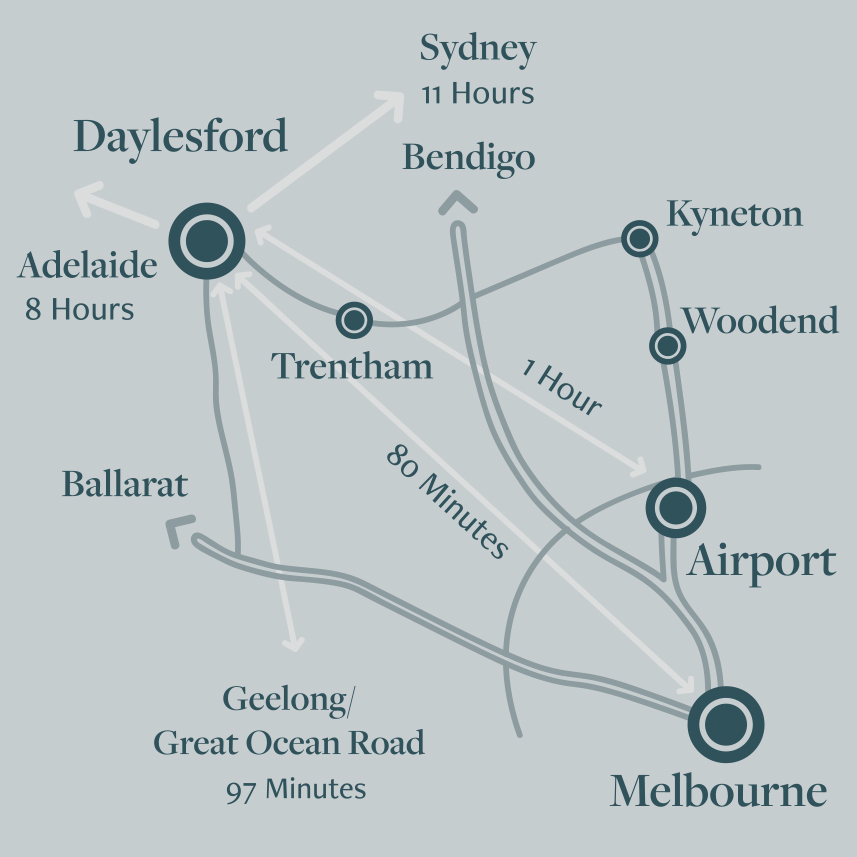 EMERGENCY DEPARTMENT LEADERSHIP
EMERGENCY DEPARTMENT MANAGEMENT SKILLS – PREPARE YOURSELF FOR LEADERSHIP
For more information about this course, please contact the Course Coordinator.
Angela Hodges
Alfred Emergency Education
Telephone: 03 9903 0666
Email: etc@alfred.org.au
ENDORSEMENT & ACCREDITATION
This course is endorsed by the Australasian College for Emergency Medicine and accredited by the Australian College of Rural and Remote Medicine.